Completed Projects (DONE BY SAME PROMOTERS)
Residential:
Mayfair Apartments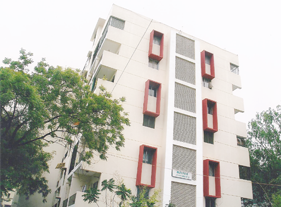 This was the first residential property constructed by A.Z. Developers, which was called Atlas Builders at the time. The apartment complex was one of the more popular properties due to its prime location and a beautiful view. Spanning over an area of 2600 Sq Yards, this complex consists of 24 flats and 2 Penthouses over 7 floors. The total built up area is 70,000 sq ft. This property is located at Banjara Hills Road No. 2 and was completed in 1988.
Atlas Apartments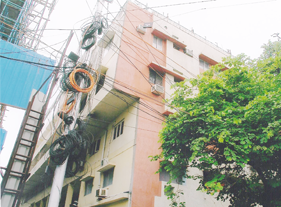 Atlas Apartments is one of the popular residential developments in Banjara Hills neighbourhood of Hyderabad. It is among the well known projects with its beautiful landscape and spacious houses. The area of the property is 2220 Sq Yards which has 20 flats and 2 penthouses over 4 floors. The total built up are of this property is 60,000 sq ft and was completed in 1990.
Shangri-La Apartments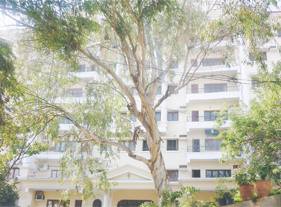 This property was one of the first super deluxe apartments constructed in Hyderabad. Built over a total area of 3324 sq yd this apartment complex has 2 blocks with amenities like a roof top swimming pool and a gym. This property was voted as one of the top five residential complexes in the city of Hyderabad. The total built up area is 1,40,000 sq ft. This project was completed in 2001.
Commercial:
Liberty Plaza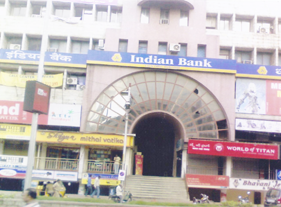 Liberty Plaza in Hyderabad is located at Himayath Nagar Rd. This commercial building was built in 1992 over an area of 2500 sq yd. The total built up area is 1,00,000 sq ft. This property is very popular and has become synonymous with the area and a landmark in the city. The building consists of both offices and shops.
Alcazar Plaza and Towers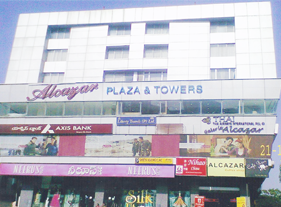 This commercial cum residential property is located in arguably the most prime location of the city at Banjara Hills Road No 1 with two levels of parking providing comfortable space for patrons. The first two floors are occupied by shops, restaurants and offices while the remaining three floors have residential service apartments for rent. There is a roof top penthouse and swimming pool along with a fully functional gym provided. This is one of the first buildings in Hyderabad to have a car lift. The total area of the property is 3,384 sq yd with a total built up area of 1,30,000 sq ft. This property was completed in 2007.
Shangri la Plaza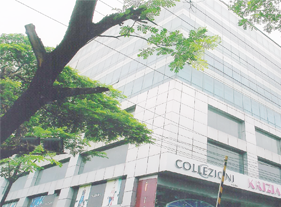 This centrally air conditioned property is located in Banjara Hills Road No 2. This is a fully commercial building built on an area of 2,492 sq yd. The total built up area is 1,50,000 sq ft. The property has a great view, overlooking the KBR Park. The property is occupied by shops, offices a night club and restaurants. The building provides a car lift and has ample parking available for its patrons. This property was completed in 2009.